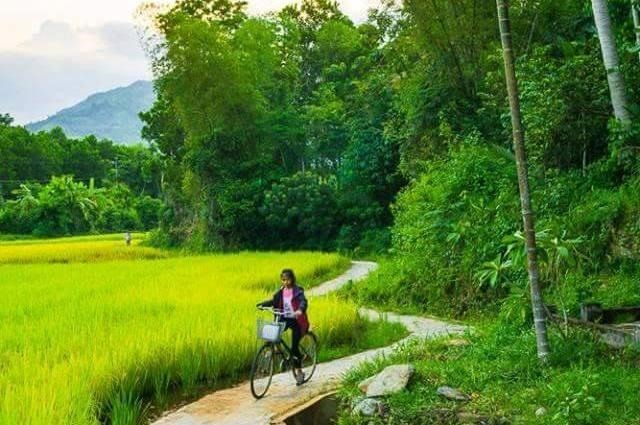 Rare beauty: Lộc Yên Village is dubbed 'paradise land' for it's natural and man-made beauty.

Đắc Thành

Lộc Yên, an ancient village in Tiên Phước District in the central province of Quảng Nam, is dubbed "paradise land" for its heavenly landscape. The village lies at the foot of a mountain and looks out over rice fields.

According to the elders in the village, Lộc Yên was discovered in the late half of the 18th century by Nguyễn Công Tuyết, from Tân Phước Village (now in Tam Kỳ City), who brought people to the region to cultivate land and settle.

The village lies within a peaceful valley and is surrounded by many mountain ranges, such as Rừng Cấm, Đá Bàn, Hố Chò, Rừng Gấm. Running through the village are streams and channels bringing water from the mountain.

The well placed village also enjoys a cool climate, thanks to its protective surroundings.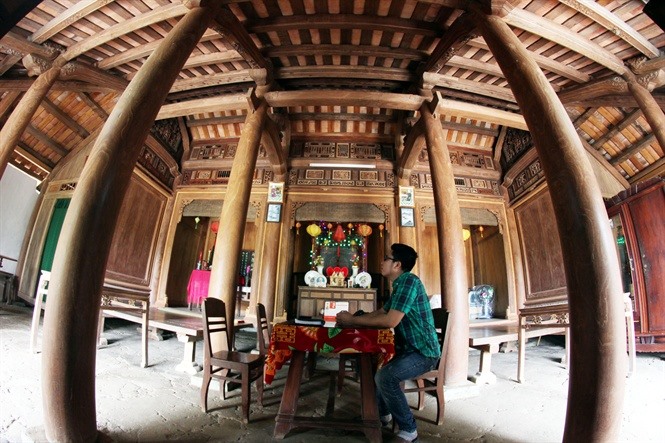 Traditional: Nguyễn Đình Hoan's house is one of the most beautiful. Its design reflects the old community halls (dinh). — VNS Photo Đắc Thành

In Lộc Yên, springtime is full of blossoms, summer brings golden rice fields and showers of sưa flowers creating a yellow carpet. In early autumn, the village is full of lon bon, a fruit found only in the area.

The village is also unique with its stone fences, which are rarely seen anywhere else in Việt Nam. On the sides of paths leading to local houses, the neatly-arranged stones are covered with green moss.

Tea trees which are sometimes grown along the path, are skilfully pruned, making the landscape look like a painting.

Beautiful: The old house owned by Đồng Viết Mão is a cultural relic of the family. It's owner says it will never be sold.

Eighty-one-year-old Nguyễn Đình Liên said it was the locals helped create the unique beauty of the village.

"There are 100-year old stone roads and walls and they are well-preserved. Small and big stones and rocks are placed closely together and infilled with clay," said Liên.

"I don't know when the locals started paving the roads with stone and making stone fences and walls. When I was small, they were already here."

Lộc Yên is a hidden unique gem in central Việt Nam. The local houses, alleys, gardens, rice fields, hills, rivers, streams, stone fences create a peaceful beauty.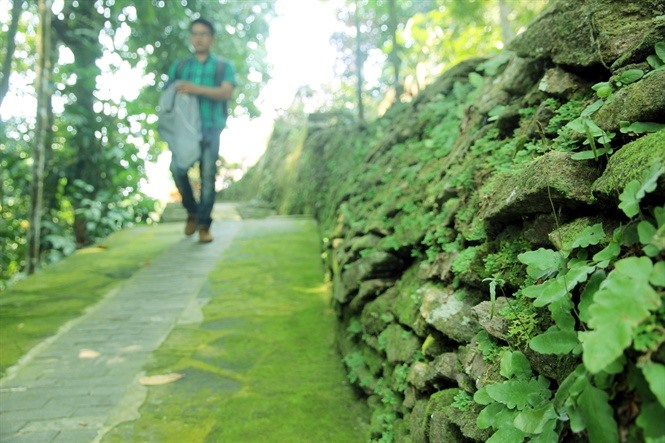 Stunning: On the sides of paths leading to local houses are neatly-arranged stones covered in moss.

The village has nine timber houses all more than 100 years old. All are built of jackfruit timber, which is ideal for posts and beams – and carving.

Nguyễn Đình Hoan's house is regarded as one of the most beautiful one with delicate and complex wooden decoration patterns.

It is said that former South Vietnamese president Ngô Đình Diệm asked the house owner to sell it to him three times, but the owner refused.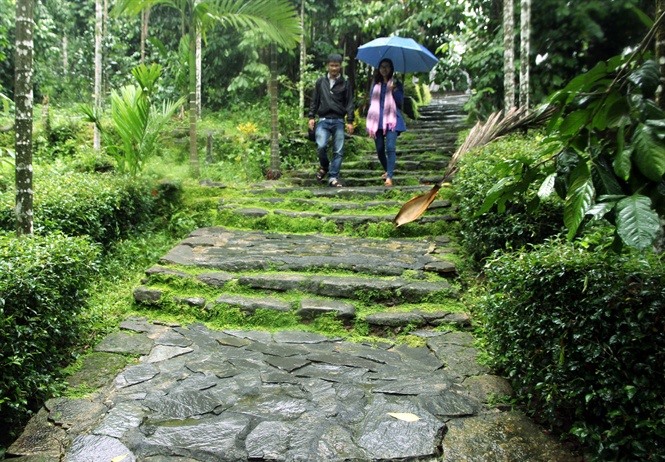 Stonework: Stone houses, steps and walls give the village a unique character rarely found in Việt Nam. — VNS Photo Đắc Thành

Hoan said he was the fourth generation to inherit the house. Hoan's father once told him that the house was nearly 200 years old. Their ancestor, Nguyễn Đình Hoằng, who owned the house, was an official with the local authority. The building was done by a group of skilled carpenters artisans in Vân Hà Village (Phú Ninh District, Quảng Nam Province) over three years.

Nearby is the home of 78-year-old Đồng Viết Mão, located on Gò Tròn Hill. The structure features an entrance, main room, side rooms, a shelter for cattle, poultry and a fish pond. The house is said to be more than 150 years old.

"Before 1970, some villagers sold their houses, but since the 1980s, no villagers can be tempted. I won't sell my house regardless of price. This is a treasure and a cultural relic of our family," said Mão.

The great tourism potential has encouraged the local authority to develop community-based tourism. — VNS
Source link