Viet Nam News

By Chu Quốc Hùng
LâmĐồngProvince's most famous tourism destination by far is Đà LạtCity, known the world over since its days as a French colonial summer resort. But located 110km to the south of Đà Lạt is the town of Bảo Lộc, quieter and fresher than Đà Lạt with its own charm.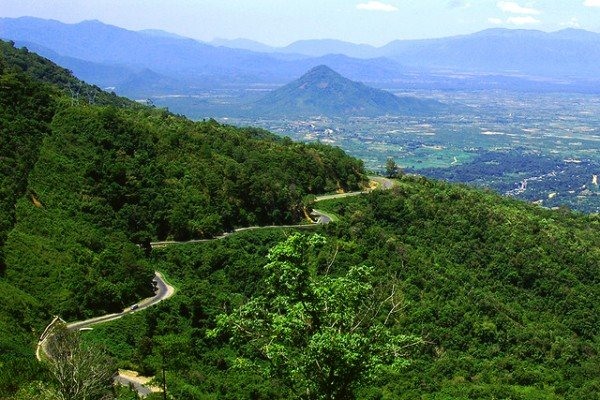 Greeeny: Bảo Lộc Pass. Photo saostar.vn

The weather is cool in BảoLộcCity all year round. The locality hosts many mountains, hills, lakes, waterfalls and streams. In recent years, tourists have begun to discover its charms, such as the Đamb'ri Waterfalls, farming sites with green tea fields by a romantic lake, Linh Quy Pháp Ấn Pagoda and other popular sites for young travelers.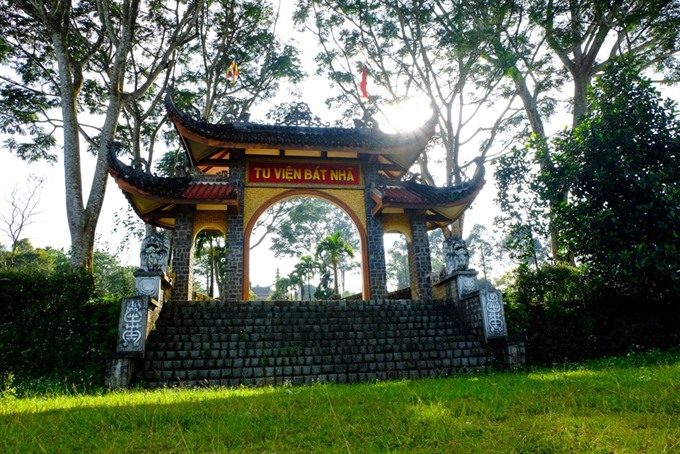 Reflective: Bát Nhã Monastery is an attraction in Bảo Lộc City. Photo chuahoanghiem.com

A day at the Tâm Châu Tea Planting Farm will be interesting as tourists travel from Bảo Lộc City to Đamb'ri Ecological Tourism Site. In the middle of the road, tourists can visit the famous tea farm for relaxing and tranquil moments away from the city's bustling atmosphere.

Established in 2001, Tâm Châu Tea Planting Farm covers a total area of 90ha with many hills planting famous kinds of tea like Kim Tiên, Tứ Quý and Ô Long.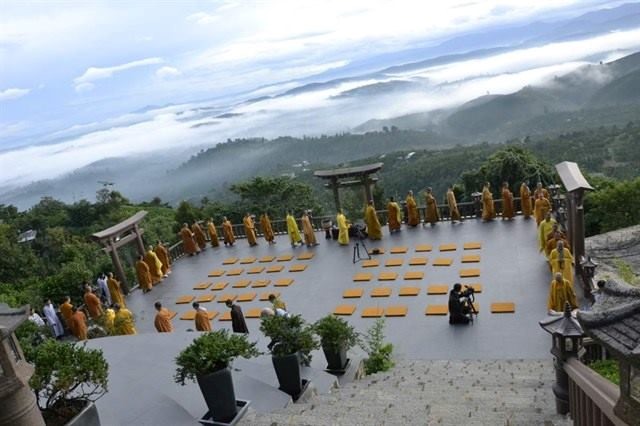 Tranquil: Monks at a worship ceremony at Linh Quy Pháp Ấn Pagoda. Photo news.zing.vn
In the past four years, the farm has welcomed tourists free of charge, so they can experience a day as local farmer picking young tea leaves and learning the tea processing stages.

"Working in the city with lots of stress, I feel relaxed coming here to enjoy fresh air and green landscapes," said Trần Thị Trà My, from BảoLộcCity.

According to Nguyễn Hữu Chúc, deputy director of Tâm Châu Tea Farm, the farm will build homestays around the lake, which measures 10ha wide, to offer overnight accommodation to tourists and an exhibition house to introduce Tâm Châu Tea Trademark and tea planting and processing stages.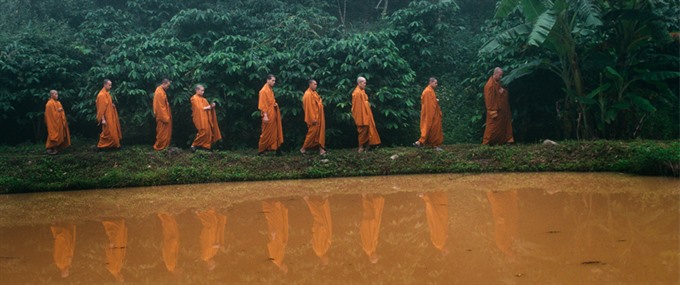 Spiritual: Monks at Linh Quy Pháp Ấn Paggoda. Photo linhquyphapan.vn

After a day at the farm, tourists travel a further 10km to reach Đamb'ri Waterfalls, the highest waterfalls in the central highland region with 60m height. According to legend, the waterfalls began when a couple learned they could not stay together. Their tears turned into the waterfall we see today.

At the site, tourists can cycle around the lake to watch immense hills of flowers. The area has modern hotel rooms, conference halls, restaurants and tree houses, which are suitable for young couples and families wanting to stay near wild nature.

"In our plan this year, we will invest in upgrading restaurants and hotel as well as healthcare services to meet increasing demands of tourists," said Chu Kim Thạc, director of Đamb'ri Tourism Company.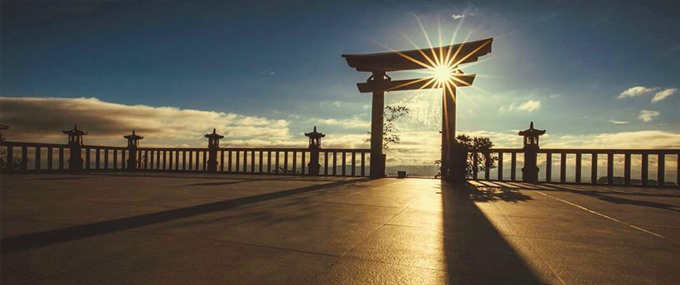 Sunrise spot: Heaven gate at Linh Quy Pháp Ấn Pagoda. Photo linhquyphapan.vn

Linh Quy Pháp Ấn Pagoda in Bảo Lâm District has become a new tourism destination in the past two years, though it was built in 2006, thanks to the photos taken by young travelers over the beautiful landscape from a peak on Pháp Ấn Sơn.

From Quán Chiếu Đường resting place on the peak, tourists can have an aerial view over mountains and hills below.

The pagoda is located 20km south of BảoLộcCity. In order to trek to the top of the mountain, tourists often get up early in the morning so that when they reach the peak, they can receive the very first sunlight.

With an architectural style friendly to nature, a wooden gate at the Quán Chiếu Đường has been compared as the Heaven Gate especially when the fog cover rolls in over quiet hills and mountains.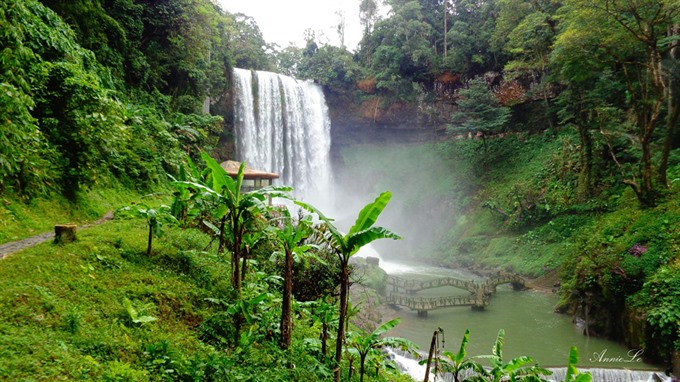 Powerful: Đam B'ri Waterfalls with a height of 57m. On sunny days tourists can see rainbow at the site. Photo news.zing.vn

"The tranquil beauty and the pagoda's solemn atmosphere here make me feel as if I were in a fairy land," said tourist Vũ Song Hà, from HCMCity.

"BảoLộcCity has various famed tourism destinations and the cultural features of ethnic minority groups like Cơ Ho and Châu Mạ," said Nghiêm Xuân Đức, chairman of BảoLộcCity's People's Committee. "Especially gong culture is suitable for developing community-based tourism."

He said this year, the city will continue to invest in traffic infrastructure, call for enterprises to invest in infrastructure and create more tourism products to lure tourists.

Last year, BảoLộcCity drew some 700,000 tourists. — VNS
Source link